Review: Grosvenor Casino Nottingham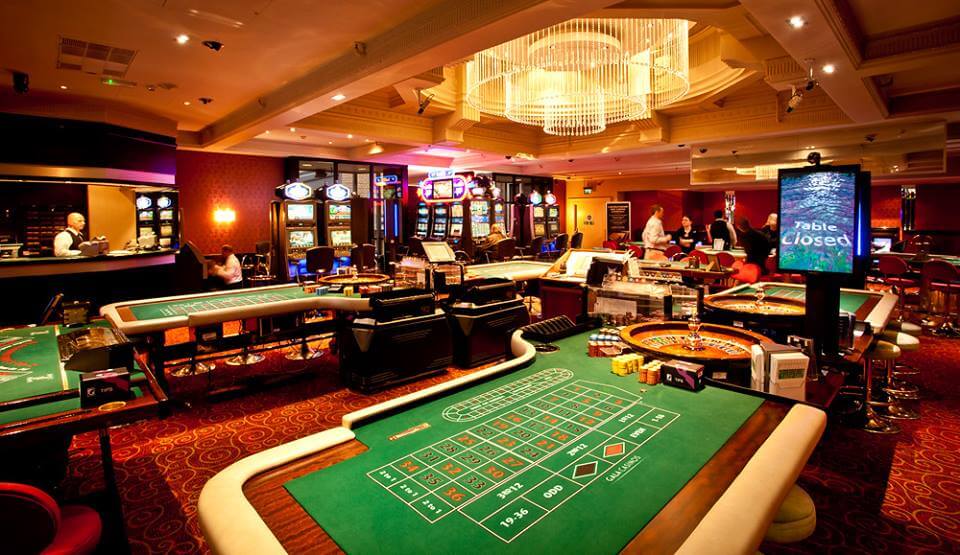 The Grosvenor Casino in the heart of Nottingham is a beautiful, neat and stylish venue for fun loving gamblers. Although it's part of a large chain of casinos, it has its own individual charm, while benefiting from Grosvenor's loyalty programmes and online promotions.
The venue is of a moderate size, but the layout is spacious and flowing. A relatively stylish appearance hides behind the rather ugly facade of the building, which looks like little more than a parking garage from the outside. From the main entrance, visitors step into the restaurant and bar area with a beautiful light parquet floor. A small electronic gambling area is immediately to the right, and next to it is an alcove with booths and television screens where live sporting events are broadcast. To the left of the reception desk, the vast carpeted casino floor opens up to the visitor. The atmosphere is that of an inviting everyman's casino, where visitors can come as themselves.
The restaurant offers several Christmas packages. Their four-course menu includes Roulette vouchers. This will make for a fun night out for groups, as they can have dinner and a few drinks, and then continue the fun at the gaming tables. There's no time limit since the casino is open 24 hours a day.
In addition to its network of national casinos, Grosvenor also has a spectacular variety of online gambling offerings and a gambling app. Besides slots, table and card games, poker, and sports betting, one unique feature is the Live Casino, where online players can participate in live-streamed games with real dealers.
Being part of the Grosvenor Casino group means that patrons can have access to the Play Points loyalty programme. Players earn Play Points whenever they play in casinos, online, or in an app. Gold cards are available to players who accrue 8000 points in a year, and there's also an invitation-only Black Card VIP programme.